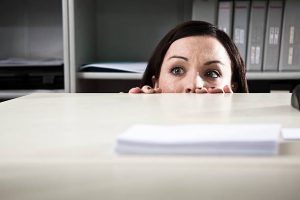 Since the COVID-19 pandemic rose up and slapped us in the face, HR and Business Leaders alike are now starting to climb out from behind their desks. Feeling mentally exhausted and somewhat bruised, they have spent the last two weeks firefighting their way through the wave of people changes required to react to our very new world.
Thankfully, I see things are starting to change. Businesses are becoming more proactive in their approach, drafting communications and putting in place measures to regularly check in on their people.
My clients have also started to reconnect with me for advice with lots of questions around how best to engage with their people in these challenging times.
Not one to overcomplicate things, my advice is to get back to engaging with your people in all of the ways you did before.
Here are the five things I recommend every business needs to keep doing:
No 1 – COMMUNICATE
I can't stress this enough. People need to hear from you right now. Even if there's not much to say, you need to tell them what is going on in the business at the present time, and that you will keep updating them as things change. This is particularly important for team members who are furloughed or working from home – these people still want and need to feel part of the team.
No 2 – KEEP IT HONEST
There really is no point in dressing up the current situation or avoiding the 'C' word. This pandemic is at the forefront of everyone's minds right now so don't pretend it's business as usual. Don't get me wrong, a grim report on the Boards view of whether the business can survive may be unhelpful to someone worrying about their job, however, giving an opposite rosy picture can be just as harmful in the long run. Keep it real and focused on what we know today.
No 3 – DON'T ASSUME
Please, please, please, do not assume you know how your team members are feeling. Recognise that no two people will have the same reactions or concerns: people may or may not enjoy working from home, while those who have to come into work may well be grateful to have a job, but may also suffer anxiety towards the risks associated with being near others.
No 4 – KEEP SOCIAL INTERACTION
I'm obviously not suggesting that now is the time to throw an office party, but it is a great time to keep team interaction going – whether it's by chatting on a simple team WhatsApp group or organising fun virtual meetings via Teams or Zoom. Your people need to feel they still have a connection to one another in a social capacity. You only have to look at the variety of team videos on YouTube to see the positive impact they have.
No 5 – LISTEN
Linking to all the points above, there has never been a more important time to just stop and listen to the views of your people. This may take the form of a manager asking a team member how they are feeling or sending out a global email or survey to everyone to gain a collective perspective of how people feel towards the situation.
To end I would like to go back to my original point, now is the time to look at all of the ways you usually engage with your people and ask yourself 'how can I make this happen in our current working situation?'. Let's bring some positivity to the world – the kind of positivity you can only feel from being part of a great team. 😊